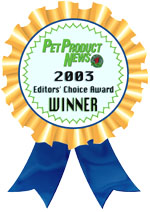 Le Grass Café is Beak Appetit's brand new organic wheatgrass product. This product stands alone in its convenience and value. Simply water the sterile growing medium and seed once and in 4-5 days you are ready to feed fresh, wholesome greens to your birds. The health benefits of wheatgrass is widely known in the Natural Foods Industry. In fact 1 oz of wheatgrass juice contains the same nutrition as 3-1/2 pounds of green leafy vegetables. Your birds beak is a built in Juicer! Le Grass Café is a living food, containing 16 Vitamins, 13 Minerals, and 18 Amino Acids.
---
| | |
| --- | --- |
| Birds love to stop at Le Grass Café for the nutrition they demand. Benefits include healthier feathers, brighter eyes, more energy and a longer life span. Beak Appetit Inc is dedicated to reversing the poor health that may be caused by the all too common seed or pellet only diets. Typically small birds are just not offered fresh foods like Le Grass Cafe. This product is designed to make it easy and affordable to fill this dietary void. Want to see how easy it really is? Let Katie the African Grey show you! | |
---
Le Grass Café is extremely easy to prepare. Just add warm water to the fill line, and Beak Appetit's magic soil automatically expands to fill the cup! Our special certified organic wheatgrass seed sprouts rapidly.

Set in a window sill, and Le Grass Café is ready to feed in approximately 4-5 days! Now, place in your birds cage and watch them go crazy eating this product. Our test birds actually fought over their wheatgrass. Eating at the Café is a fun and easy way to cure boredom in caged birds.

Once your birds have mowed it down, remove from cage, and repeat the process. You can use Le Grass Café up to 3 times. You can feel comfortable knowing that your birds are getting the nutrition they need. Le Grass Café is not just for birds either. Cats, dogs, small animals and reptiles can also enjoy the benefits of Wheatgrass.
---
Why Wheatgrass Is So Beneficial
Wheatgrass contains many elements that keep your bird healthy and happy. Along with 16 Vitamins and 13 Minerals, wheatgrass also contains Chlorophyll, Essential Amino Acids, Enzymes and other fundamental nutrients which can cure anemia, improve blood circulation, regenerate the liver, as well as keep your bird's feathers healthy and lustrous. Chlorophyll is prevalent in wheatgrass. It benefits the entire body by improving the supply of oxygen to the circulatory system. It also helps detoxify the liver, and prevents Fatty Liver Syndrome,caused by seed only diets. Besides chlorophyll, wheatgrass also contains essential Enzymes. Enzymes aid in the digestion of food, and are essential in the chemical processes that turn food into energy. Enzymes are only available from live foods. Wheatgrass is also high in choline, magnesium, and potassium, which work together to revitalize your bird's liver from damage caused by diets high in fat.

---
Get your bird on Le Grass Café today, you'll notice a happier, healthier bird almost immediately! You can try Le Grass Café for only $3.49. The Grass Café is simple to use, grows in 4-5 days, and can be reused up to 3 times!
Le Grass Café .... you grow it, they mow it.
---
Refer A Friend Program
Want to save money on your next order?
Click here
to learn about how you can save money
any time
, no more waiting for a sale!